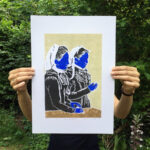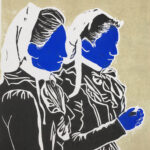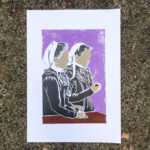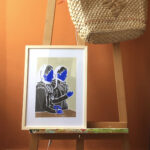 Linocut – #LesBretonnes – "Les Cigarettières"
55,00€
Impression technique linogravure, 2020.
Dimensions A3
Numérotée, datée et signée au crayon.
Chaque impression est imprimée à la main et donc unique. L'impression que vous recevrez peut différer légèrement de l'impression vue sur la photo.
—
Plusieurs variantes de couleurs sont disponibles pour cette impression, n'hésitez pas à laisser votre préférence par email
—
Cadre non-inclus / Il est possible de commander encadré pour 15€ de plus.
/////////////////////////////////////////////
Linocut print, 2020
Dimensions A3
Numbered, dated and signed in pencil
Each print is hand-printed and so unique, the print you receive may differ slightly from the print on the pic
—
2 variant set of colors are available for this print, please inform of your preference per email
—
Frame not included / Framed for 15€ extra.